Hi guys!
I want to show some features of this great mod!
Let's go!
On the official site you can find:

A sea of statistics! (you must have an account!)
In these 3 pictures you can see 3 different type of data :
-general(win, lost, spectated, total amount games, damage, kill death ratio, total accuracy, time played)
-accuracy(of each weapons)
-medals(impressive, excellent, gauntlet, full shotgun, airgrenade, airrocket, rocket-rail)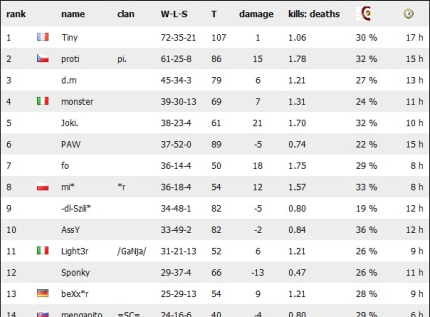 Are you looking for a friend? see on the left panel!(you must be logged)
On the left there are friends who are online& friends who are playing on an aftershock server.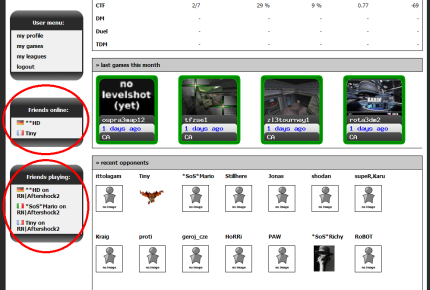 >click here to enlarge<

A Pickup System!
With this system you can see who is available to play in the evening.
You can select the gametype, the hour, and write some extra comments.

>click here to enlarge<


When logged, in your profile you can find other nice things, like:
Personal settings:
(edit)
(settings- new login system) - IMPORTANT -
Click on Create new password and copy the cvars aftershock_login and aftershock_password to your AFTERSHOCK config. You can find the config file here:
Linux: ~/.openarena/aftershock/q3config.cfg
Windows: %APPDATA%\openarena\aftershock\q3config.cfg
Mac: ~/Libary/ApplicationSupport/Openarena/aftershock/q3config.cfg
With the correct login and password, you can play with any name on the aftershock-servers and the statstracker will work.

Your stats:
Your games:
& last games:
with stats for each:
...& much more!!!
And about the mod?
See the changelog
HERE
A BIG thanks to a_clown & **HD! Keep it up!!
Go AfterShock! Go Go Go!
Bellaaaaaaaaaaaaaaaaaaaaaa